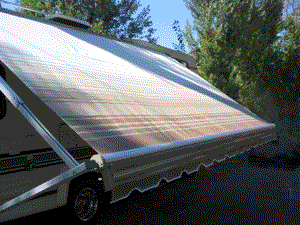 ShadeMaker can replace your worn out/torn vinyl roll-up awning fabric. Simply measure your awning dimension between the inside edge of the roller tube's end caps. (As illustrated by the 'A' to 'B' dimension in the above diagram.) We will convert this measurement to the appropriate standard size replacement fabric for your awning.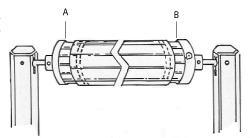 Our 'Universal' Replacement Fabrics fit awnings which use a 1/4" size rope at the awning rail (almost all do, A&E Dometic, Carefree, Faulkner...) and will fit a range of roller tube rope sizes between 5/32" and 1/4".
Note: Awnings which had a 'covered' roller tube where the fabric covers the space between two adjacent roller tube slots can use the ShadeMaker universal awning replacement fabric but the space between roller tube slots will no longer be covered. A few awnings use a replacement fabric where the entire roller tube fits in a pocket in the awning. We do not make replacement fabrics for 'pocket' type awnings at this time. ShadeMaker replacement fabrics include a matching valance and an awning bridle. Our 'universal' replacement fabric comes in a standard 8 foot projection distance. We can also make compatible replacement fabrics for your existing roll-up window awnings.
We need 3 pieces of information for window awning re-covers: Rope size, finished width, and distance between the ropes. We will provide a quote based on your information. (Please note that our fabric stock comes from more than one manufacturer and that we cannot guarantee a color match unless window awning replacement fabrics are ordered at the same time as roll up awning replacement fabrics.) Covered by our 5 year limited warranty.
7 Great Color Patterns to choose from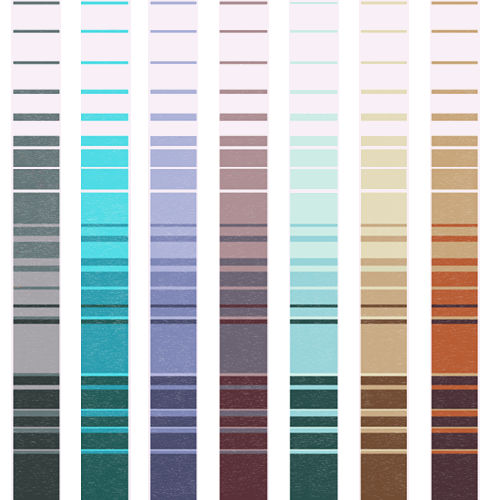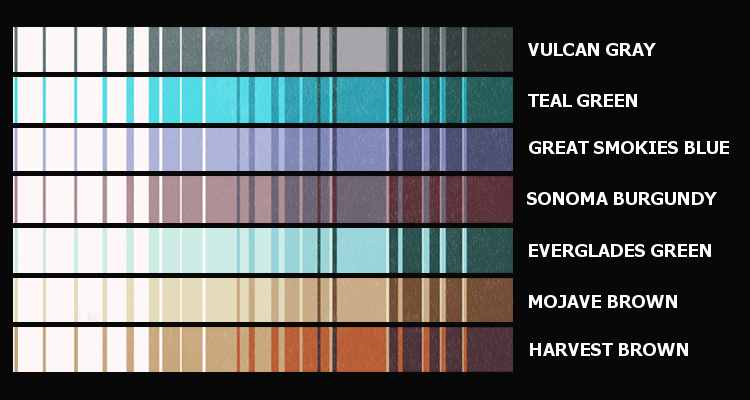 Made in USA by ShadeMaker Products Corp.
Fabric manufactured in the USA